Cross Platform Data Replication for File Synchronization and Remote Online Backup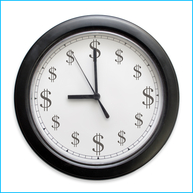 INSTALL : file transfer, file replication, file synchronization and file backup
Your time and your data are among your company's most valuable resources.
Our intention is to give you more time by offering you the tools (file transfer, file synchronization, file sharing, file backup and secure data distribution) to control and access your data when you want it and how you want it.
Let's get started.
Download and Install EDpCloud for your platforms. Choose among Mac, Windows, Linux, Solaris and Unix host software appropriate for your network or enterprise. With EDpCloud, you can guarantee coverage for the complete enterprise without limits to hardware, operating systems or geography. Automatically and securely transfer files between platforms and geographic sites. Backup from one or many servers to one or many remote locations and platforms.
Load an existing configuration. You are now ready to experience the benefits of EDpCloud.


POINT ANYWHERE: And start synchronizing data securely and automatically
By integrating EDpCloud into your network or enterprise, you can make your data available anytime, anywhere to any one you designate. Use our tools - file replication and file backup to control your data securely and automatically. Create a new network configuration, then apply and test your new configuration. You can view your graphical representation of the distribution network; rearrange the placement of the hosts or the links and also edit the hosts or the links and their parameters.
Key features:
Cross platform data distribution and file synchronization
Cross platform data aggregation and file backup consolidation
Automatic and Secure file transfer between systems and remote locations
Post & Pre processing
Transaction logs and statistics
Real time file replication for Windows and Linux (Scheduled snapshots for others)
Capacity utilization management
Receive alerts on failures.
Each time you create the link between Sender and Receiver, you control the work flow and can literally Point Anywhere to manage the file transfer and data distribution.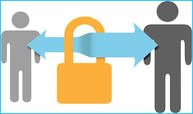 SYNC AND SHARE SECURELY
The antidote to any unexpected event (disaster) involves careful planning.
What does it mean to Share and Sync securely? It means that all of your users, throughout your network, can update, add data and move data via a secure network (including your public cloud, private cloud or hybrid cloud) - where your data is encrypted both in transit and at rest.
Key features include:
Encryption for security
Sync any directory in the network and send large files
Data compression to speed data transfer across the network
Distributed conflict detection to ensure file integrity
Open Files Support ensures data integrity when copying data or files that are in-use
Secure remote access to on-premises files
Leverage existing storage.
Share and synchronize data seamlessly to achieve the maximum utilization efficiency of your resources.
STORE : replicate and store data on local hosts and on remote sites
Creating a schedule for automated file sync, data distribution or remote online backup:
You can automate data distribution and backups or other operations by creating a schedule that best fits your work flow by individual host. You can schedule multiple operations via the GUI (or CLI): Distribution, Pause or Resume. Pause will pause replication. Resume will resume replication.
You have the flexibility to add other operations to the scheduler manually.
Disaster avoidance, escape and tolerance™.
Key features include:
Encrypted file storage
Reduce windows of vulnerability
No proprietary formats, no FTP
No recovery time, immediate access to data
Multi level authentication
Unlimited file size: send large files
Use a public, private or hybrid cloud
Hardware and operating system independent.
Challenges with data storage include access, recovery, complexity and, of course, security. EDpCloud helps overcome these challenges with its unique data distribution design. The perfect balance.
DONE
With the successful installation and network configuration, you now have the ability to automatically and securely distribute and transfer your data throughout your network.
Our concept is simple, Install, Sync/Share Securely, Store and Done. The software behind our concept is anything but simple with dozens of powerful features to help you manage massive amounts of data - saving time, lowering risk, improving security and growing revenue.