---
File sync, File Replication and Data Migration Software
---
---
---
---
Buisness data replication and data synchronization solutions
---
---
Synchronize, backup, copy and move data automatically and securely between Windows, Linux, Mac, Solaris, AIX, OpenBSD virtual machines or servers located anywhere in the world.
EnduraData file sync and file replication software moves and transfers data automatically and efficiently  between systems,  different storage, clusters, LANs, WANs,  metro areas and geolocations.
Move data automatically, securely and efficiently between sites, clouds and different operating systems
Stream data to the cloud and between remote sites
Deliver data to business processes, analytics and BI
Integrate data from multiple sources
Deliver, install and deploy packages and data
Automate data, software and applications delivery and deployments.
---
EnduraData™ EDpCloud™ is an enterprise file replication and file sync software. EDpCloud is available for Linux, Windows, Mac, Solaris, AIX, OpenBSD, UNIX.
 EnduraData's solutions and services enable businesses and governments to sync, protect, share, move and migrate data between business processes, systems and locations.
Technology solutions for business and agency digital transformation
---
File mirroring & remote copy
Real time data replication & file synchronization software
Data aggregation
Data delivery
Data protection & backup
Data migration
File Sync
Data movement
Bi-directional replication
Data ingestion.
Ransomware tolerance
Avoiding vendor lock in
Process automation
Workflow automation
Data sharing
Process automation
Solutions integration
Automated reporting
Multi-directional sync
Delta and differential file sync software
Complex problem solving.
---
---
Linux to Linux real time file replication and Windows to Windows file sync solutions.
---
Why EDpCloud data replication file sync software?
---
---
EnduraData EDpCloud is a highly scalable File Sync software. The  multidirectional  file replication and synchronization  solution is fault tolerant and works with the majority of operating systems. The file sync and  replication software solution allows servers and virtual machines running different operating systems to synchronize files between them.
Install — Configure and let data sync across regions, systems, clouds and hardware. The file sync software is efficient and scalable.
---
DISASTER RECOVERY, DISASTER TOLERANCE, DISASTER AVOIDANCE & ESCAPE.
---
---
MULTI-PLATFORM FILE SYNC & REPLICATION SOFTWARE
---
We care about your data: Zero code from China! Zero code from Russia. No one byte for you and no one byte for them protocols.

Want to protect your  patients' data?

Want to protect your customers' data?

Want to protect your data?

Want to avoid data leaks?

Want to examine our code?

No problem!
---
---
AUTOMATED File Sync & Backup Software
---
EDpCloud is one of the best Linux file sync and data replication software solutions. It automates file transfer and synchronizes data in real time and in a bidirectional fashion between systems and geographic sites.
EDpCloud automates data transfer between different operating systems as well:
Transfer, replicate and sync data from windows to Linux.
Transfer and replicate from Linux to Windows or other Unix flavors
Sync files between most operating systems.
Use EDpCloud to backup and protect data by synchronizing and replicating files to one or more servers and to one or more remote geographic sites.
---
Improve disaster recovery chances
Guard against man made disasters
Share and transfer data between regions
Backup & protect data from disasters
Reduce recovery time
Improve business processes and efficiency.
---
Virtual to Physical Machines
01
EDpCloud software mirrors data between servers, virtual machines or clouds.
Platforms to Cloud
02
EDpCloud is used to automate data transfer between heterogeneous systems, cloud providers and branch offices.
Physical to Virtual Machines
03
Synchronize and replicate data in real time between virtual machines and physical machines. Synchronise and mirror data between different sites as well as different systems.
Cloud to Platform
04
Synchronize and replicate data in real time between servers and virtual machines anywhere: on premise, in the cloud, between clouds, between states and countries.
Cloud to Cloud
05
Replicate data to or from the cloud and between clouds.
Big Data Aggregation, Cluster to Cluster
06
EDpCloud easily adapts to your data warehousing and Big Data architecture.
Versatile File Replication
Software
---
---
Replicate & Sync Files In Real Time Between Different Storage, Different Servers, Different Operating Systems, Different Clouds, Different Sites, or Different VMs.
Find out how to integrate EDpCloud file sync and replication with your workflow.
Integrate EDpCloud real time file sync and replication software with your workflow to synchronize data automatically between different sites, different servers and different operating systems.
Contat an engineer now or call 1-952-746-4160
---
Unidirectional, Bidirectional & Multi Directional File Sync Replication Software
Replicate only deltas and file changes or make entire new copies. EDpCloud can be configured to replicate data in unidirectional, bi-directional or multi-directional fashion.
 Replicate and mirror files and any data over any network and over any distance. Use Windows or Linux unidirectional or bi-directional replication software to sync data between sites(as well as multi-directional).
---
---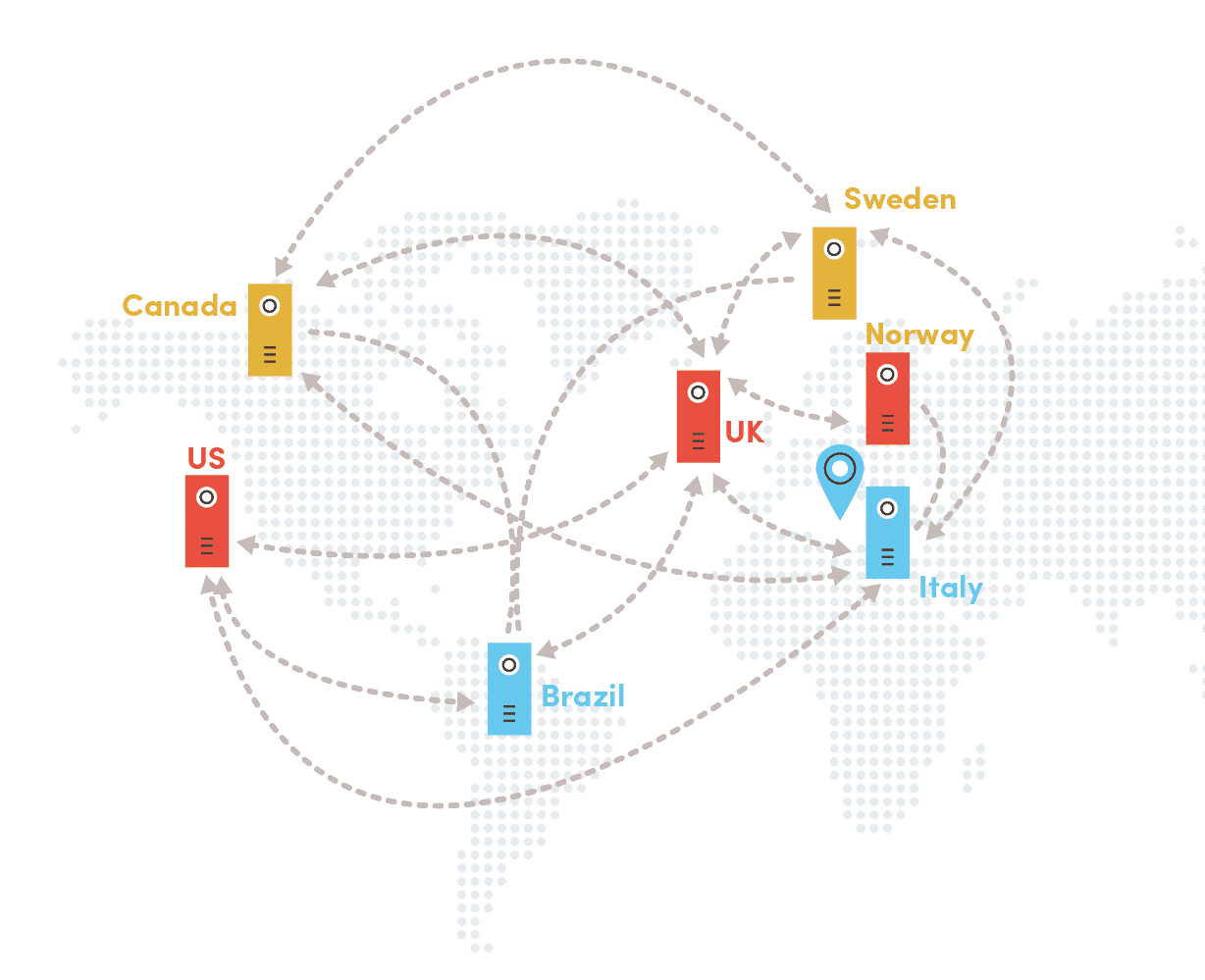 ---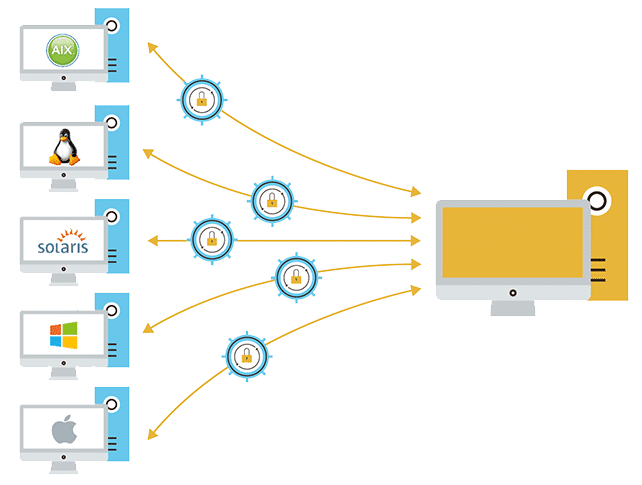 Enterprise Cross-Platform File Replication Software
EDpCloud is a cross platform file replication and data synchronization software solution for the enterprise. It synchronizes data in real time between remote offices and remote heterogeneous operating systems such as Linux, Windows, Mac, Solaris, AIX and other UNIX systems. Install it, configure it and let it sync data automatically and securely between PCs, Macs and Servers. The server replication software monitors file changes and sends only the parts of the file that changed (deltas). The solution protects data and reduces windows of vulnerability, risks and costs.
Data Migration Software & Solutions
---
Use EDpCloud as a data migration tool to:
Synchronize data, run pre and post processing to ingest data automatically to applications and to databases
Streamline operations and workflows
Migrate data between sites
Migrate data between hardware.
---
---
EnduraData helps customers with data migrations. These include but are not limited for:
Migrating data between applications
Migrating applications to different platforms and operating systems
Migrating databases
Migrating workloads
Migrate data to & between clouds.
---
Why EDpCloud File Sync & File Replication?
EDpCloud is a cost-effective file sync and  data replication software solution that reduces risks of data loss, data leaks and it improves business processes. Use existing server hardware, VMs, existing infrastructure, storage or different cloud providers. Use the software to sync and replicate files between multiple sites and platforms or between multiple clouds.
---
---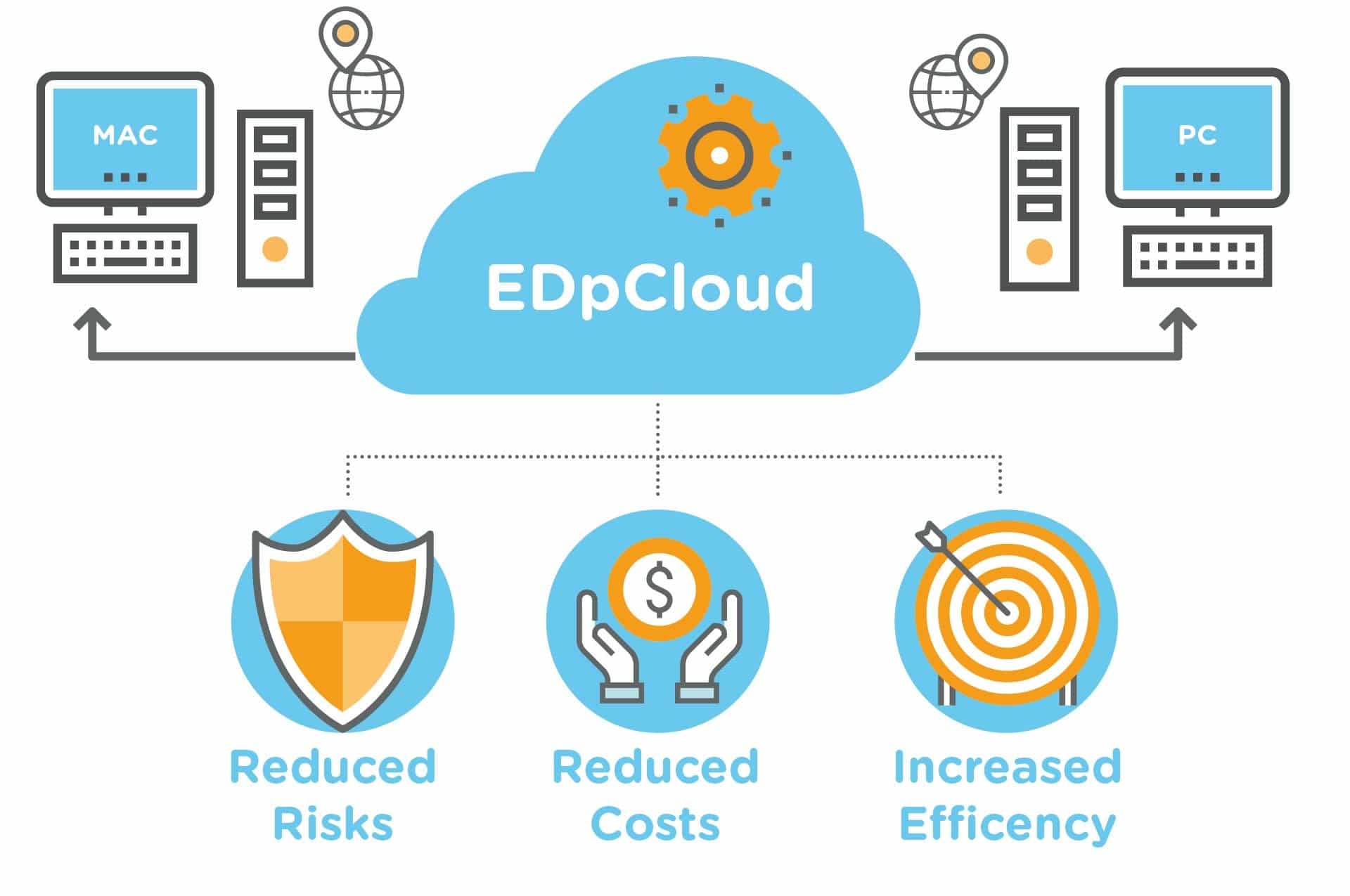 REDUCE COSTS and RISKS & LEVERAGE DATA
---
Enterprise Data Replication Solutions Reduce Costs and Risks & Improve Productivity.
---
Discover how you can increase operational efficiency while reducing risks and costs. EnduraData replication solutions mirror and replicate files in real time, using a schedule or on-demand.
The Linux replication mirrors and synchronizes data between virtual machines, physical machines, clouds and more.
---
---
CUSTOMERS ARE REPLICATING
---
CUSTOMER SUBSCRIPTION RENEWALS
PER YEAR IN THE LAST 5 YEARS
---
EnduraData Services



EnduraData™ provides the software and services. You provide your own servers & storage. You have full control over your data on your servers or in the cloud.
---
Start replicating in less than 5 minutes


Configure EDpCloud enterprise file replication and go do other tasks. Data replication will run automatically to move and protect data securely.
---
Professional
Support



EnduraData support and services will help you deploy and integrate EDpCloud solutions with your operations and workflow.
Example of Agencies and Businesses Helped by EnduraData Engineers
---
---
These companies and agencies were helped by EnduraData's engineers to solve their data management challenges:
AOL
Bloomberg
NOAA
US DOJ
US Navy
NASA
Reuters
Netherlands national weather service
US national weather service
University of Minnesota
United Technolgies
Very large data storage company.
Very large health care insurance
Very large health care provider
Universities
Managed service providers
Clinical research organizations
Large distributed law firms
Large telecoms
Canadian nuclear regulatory commission
The State of North Carolina
Hawk Technologies
T-Mobile.
---
Testimonials about EDpCloud FileSync Software
---
"EDpCloud works perfectly and seamlessly in our environment. With so much data to replicate, this product is efficient and it is hard to realize that it there doing its job in the background. If you ever need EnduraData's support, they are always there if you need any assistance. They are prompt and talented. I highly recommend EDpCloud and EnduraData for anyone looking for real time file replication and file mirroring"
"EnduraData's software performed very well. EnduraData engineers went beyond the call of duty to assist our company whenever we needed them. As always, they are very responsive. I am very satisfied with their work"
"Support helped us solve integration issues quickly and professionally. EDpCloud is rock solid and its performance is outstanding"
"This is the first time that we were able to complete the synchronization of over two terabytes of data and over two and a half million files back and forth daily between the two countries. EnduraData's support was very helpful in assisting us with configuring and in getting the project finished on time and under budget"
Home
was last modified:
June 24th, 2020
by