File sync, File Transfer, Data Replication and Protection
Use EDpCloud encrypted file sync, file transfer for file synchronization and folder replication to transfer data automatically and securely anywhere. EDpCloud allows agencies and enterprises to keep data synchronized between systems and geographic sites while reducing risks of data loss and of data leaks. The automated data synchronization and replication solution helps increase operational efficiency while protecting digital assets from loss and from leaks.
EDpCloud™ File Transfer, Folder Sync and File Replication Software for Data Protection, Online Backup and Automation
EDpCloud™ File Transfer is a cross platform file sync solution that allows you to synchronize data a automatically between heterogeneous platforms and between geographic sites. EDpCloud uses automatic file replication to synchronize only the portions of the files that changed. The solution works on Windows, Mac, Linux, Solaris, AIX and other UNIX. EDpCloud allows organizations to sync and move data between systems, clouds(public and private) and between geographic regions, branch offices, etc. EDpCloud is used to protect data and to automate small to large files transfer. It eliminate errors and risks associated with manual data synchronization and transfer. The solution distributes and aggregates content between servers and systems. Whether you want to transfer a few data sets every minute, or to synchronize an an entire data repository with a remote location frequently, or to migrate a large data repository or reservoir, EDpCloud reduces costs and risks by automating the data movement through its accelerated and secure data transfer technology.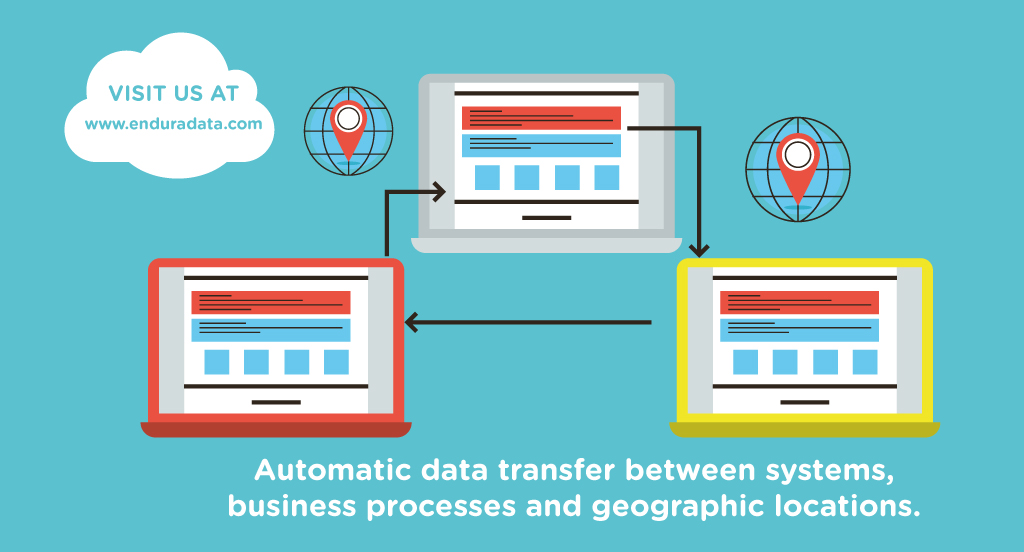 EDpCloud File Transfer and Data Replication For End to End Data Protection
EDpCloud is an enterprise grade automatic file sync and data transfer solution. It is fault tolerant and is reliable. The continuous end to end data protection and synchronization solution keeps your data protected and accessible by authorized users. Configure EDpCloud to continuously send file changes to one or more locations. The remote location(s) can be another branch office, another data centre, a private cloud or a public cloud. EDpCloud can create file archives as well, hence allowing users to recover various versions of deleted or lost files. Users have access to previous file versions directly on the remote data servers. Use EDpCloud for PC backup, Laptop and Server online backup or to keep branch offices synchronized in real time.

EDpCloud gives companies full control over their digital assets. All data is encrypted in transit, admins decide if files should be decrypted at rest or remain encrypted. Only authorised staff has access to data. EDpCloud uses standard openssl for encryption. EDpCloud uses a high speed data transfer protocol instead of FTP or HTTP.
A Faster Real Time and Scheduled Replication
Under Windows and Linux, EDpCloud replicates your data in real time or in a scheduled mode or both. You decide what data to replicate in real time and EDpCloud does the rest. It moves only file changes. Adaptive compression and parallel streams are used to minimize bandwidth utilization and maximize file transfer speeds. This allows you to reduce transfer times significantly unlike FTP, HTTP and many other single stream based transfers. The unique parallel I/O algorithms (for both the disk and for network) help you move data faster to reduce windows of vulnerability and to make data available for decision make and the end points.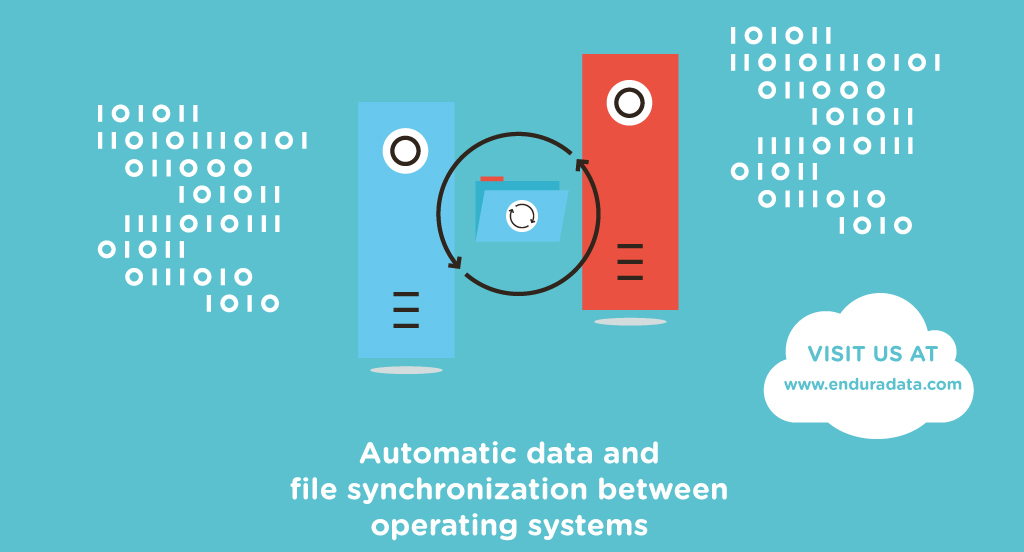 One to Many and Many to One Data Transfer and Content Distribution
Configure EDpCloud to continuously and to automatically sync data from one to location to many or from many locations to a single central site. The file and directory sync solution helps consolidate online backup without the constraints of the the traditional server backup where data needs to be restored before using it. EDpCloud data protection allows access to data without the need to restore. The real time data replication module synchronizes files as they change to many remote systems and locations.
Enterprise file sync functionality and capabilities
Monitor file sync and replication progress, get estimated time of data arrival before hand and detailed reporting. Get alerts about failures and examine the history of what was sent, where and when it was sent. EDpCloud preserves all permissions and access control lists. Use a web browser to configure or use the command line to manage and integrate with your workflow. EDpCloud allows you to execute tasks before you send data and after you receive it.
Share and move data between your offices, your business processes and your partners
EDpCloud allows you to synchronize data automatically between branch offices( for safe keeping and for data protection) or to move data between business processes. Businesses can also share data automatically between their data centres and their authorized partners. EDpCloud helps customers increase operation efficiencies and reduce costs.
One interoperable solution for Windows, Mac/Apple, Linux on intel, Solaris x86, Solaris Sparc, AIX on Power Systems, Linux on Power Systems, etc.


EDpCloud file sync does not use ftp, instead it uses a robust protocol to automatically sync deltas and file changes between various operating systems.