EnduraData Ports Its Replication Software to OpenBSD, Announces Ransomware Solution
Minneapolis, July 24, 2018 — EnduraData, a leader in cross-platform data replication software solutions and data management software, today announced the availability of its EDpCloud™ software for the OpenBSD operating system, joining its Windows, Linux, Mac, and Unix versions. It also announced a major disaster-tolerance solution to help businesses, hospitals, and government entities survive ransomware attacks.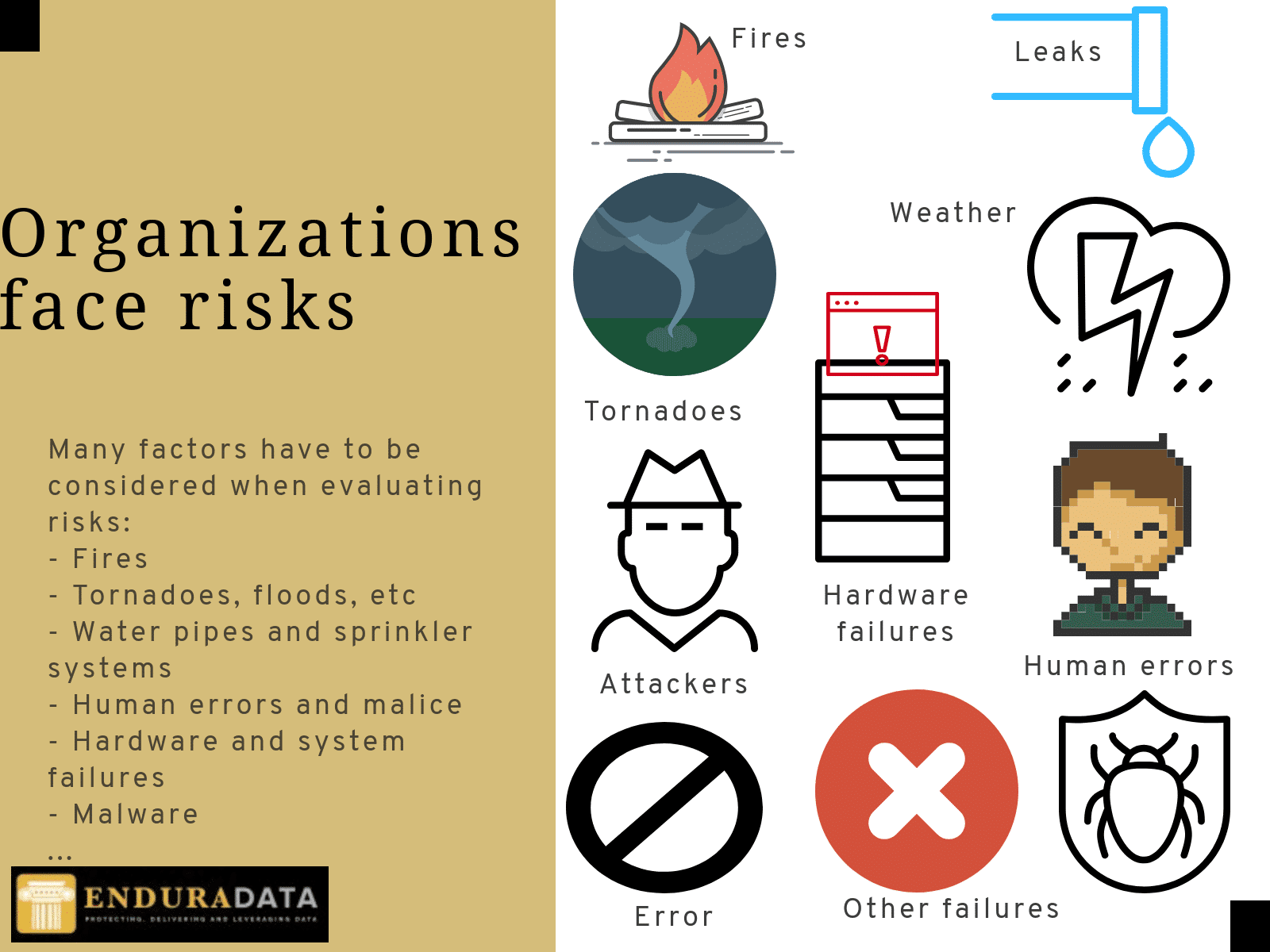 "The support of an obscure but powerful operating system such as OpenBSD is important to give our users many options in the fight for their entities' existence," said Aba El Haddi, CTO and founder of EnduraData. "Combined with the new affordable disaster-tolerance solution, EDpCloud greatly improves the odds of an entity being able to return to normal operations at significantly lower costs and in a faster time frame."
He continued: "EnduraData strongly encourages businesses to implement disaster-avoidance strategies. But, if they are hit with ransomware, we're also providing them with a disaster-tolerance solution to reduce the chance of data loss, to improve the odds of an easier recovery, and to help them resume operations and drastically reduce costs."
After its 2018 ransomware attack, the City of Atlanta incurred recovery costs exceeding $2.7 million. Other private organizations keep their losses private, but the damages are growing by a staggering 80% per year since 2015 (https://www.enduradata.com/the-rise-of-ransomware-backup-and-protect-your-data-before-you-are-forced-to-pay-up).
To develop the ransomware tolerance solution, EnduraData worked with many system and storage administrators, including some who were victims of ransomware.
"I have been using EnduraData Replication for over two years now. It is rock-solid and the new ransomware solution will protect businesses from devastating ransomware attacks," said John Baker, IT manager at Aitheras, a Rockville, MD-based consulting firm and solutions provider to federal, state, local, and commercial clients.
EnduraData's replication solution allows users to:
Mirror data in real time to one or more servers
Synchronize data between different operating systems
Sync files between geographic locations, and between different cloud providers
Create any number of snapshots
Replicate data and create archives of previous versions
Replicate data in a bi-directional fashion between servers or between virtual machines anywhere.
Customers can choose between using their own sites and servers, the cloud, or both. They can replicate data between physical machines, virtual machines, or any combination of the technologies.
Download your free trial and get free support: https://www.enduradata.com/downloads/
About EnduraData
Founded in 2006, EnduraData is a software company based in Minneapolis, Minnesota, USA. Its vision is to protect data anywhere and to make data quickly available, automatically, for decision making. Its flagship product, EDpCloud™, is used by healthcare companies, clinical research organizations, universities, multinationals, and large legal firms to synchronize data automatically between data centers, branch offices, different platforms, and the cloud. The solution is used for data protection, data migration, data aggregation, and data distribution.
For more information visit https://www.enduradata.com

File replication for OpenBSD, Linux, Windows, Mac and a ransomware solution
was last modified:
August 15th, 2019
by