Throughout his career, El Haddi has engaged in social entrepreneurship ventures, successfully founded and sold his first technology startup company, worked in universities, finance, government and the data storage industry. We are proud to say he is our CTO and Founder.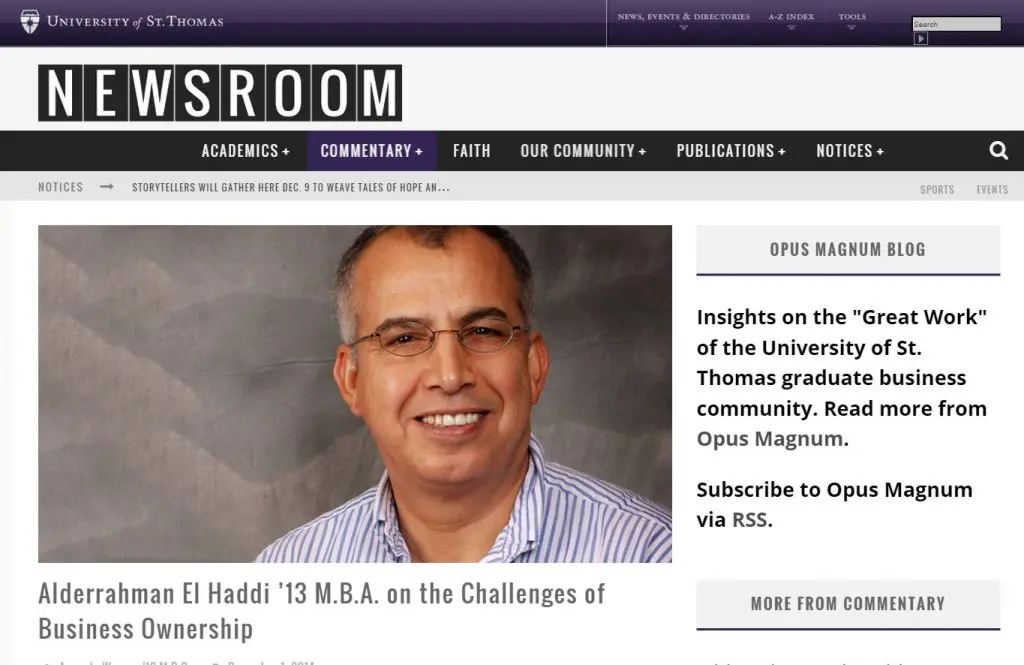 In 2013, El Haddi graduated from the Executive MBA Program at the University of St. Thomas where he was awarded lifetime membership of Beta Gamma Sigma, the international honor society recognizing business excellence.
El Haddi is a Senior Member of IEEE Computer society.
We invite you to read the feature story and other info about El Haddi. Please feel free to leave a reply below.
https://www.linkedin.com/in/aelhaddi/
https://scholar.google.com/citations?user=NWfII8sAAAAJ&hl=en
EnduraData CTO Featured in Opus Magnum Newsroom
was last modified:
December 19th, 2017
by