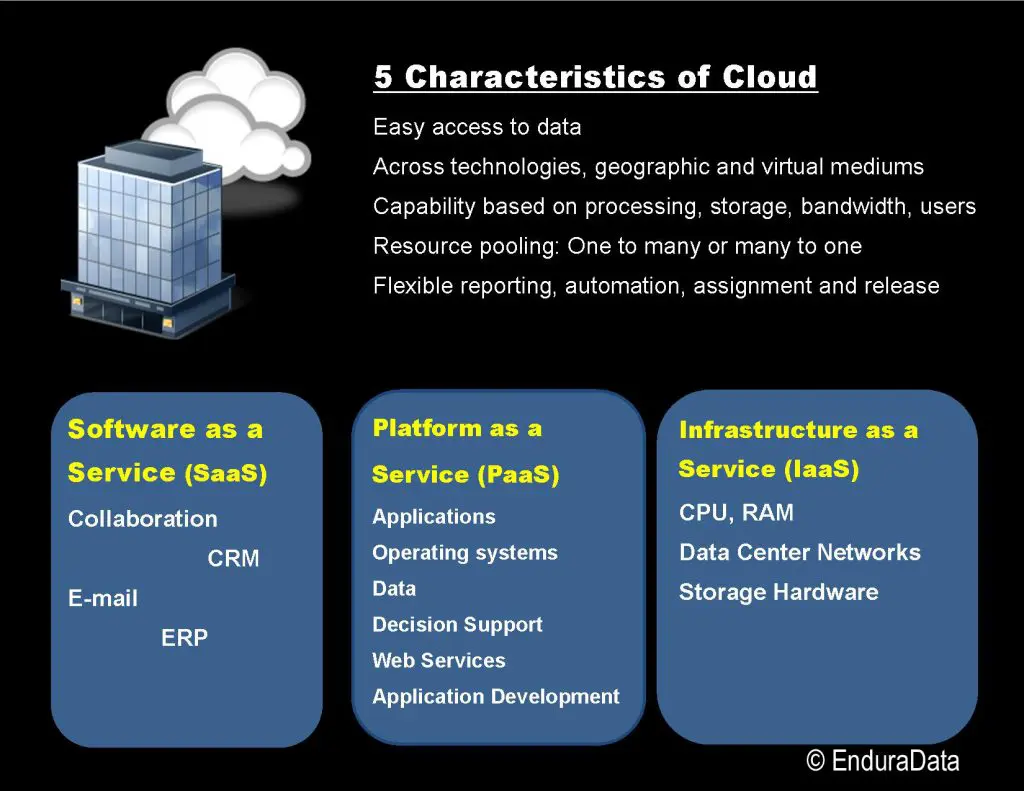 What is cloud Computing technology? Questions such as this continue to be on the minds of global business enterprise executives , boards of directors and governments. It is clear that the next couple of years will continue to change the playing field when it comes to how organizations gather, store and process big data.
Why cloud computing ?
EnduraData is passionate about cloud computing and sharing knowledge at all levels because participating in teaching and learning is at the cornerstone of innovation, which leads to new discoveries.
As a result, we are taking opportunities to provide different levels of information about cloud computing and related industry topics. Our reading audience is a diverse group of professionals who include CIO's, CTO's, Engineers, Developers, System Administrators, Business Analysts, Database Architects, SCRUM Masters, Project Managers, Start-up Entrepreneurs and more. What that means for us is that we want to provide a wide array of information relevant to all of our followers. This post is a very high level that covers existing cloud service models and the arrangements that help organizations and individuals solve complex problems.
The National Institute of Standards and Technology (NIST), is part of the U.S. Department of Commerce and is one of the oldest physical sciences laboratories in the United States. NIST explains cloud computing as;
…a solution that allows on-demand network access to a shared pool of configurable computing resources that can be rapidly provisioned and released with minimal management effort or service provider interaction. [1]   
The cloud provides instant access to data and consists of these five critical characteristics:
On-demand self-service – provides the ability to access server time and network storage quickly.
Broad network access – provides assorted ways to get information using mobile technology, virtual location, workstations, etc.
Measured service – Leverages metering capabilities based on different services: (processing, storage, bandwidth, active user accts, etc.)
Resource pooling – Assigns many to one or one to many computing resources
Rapid elasticity –   Can flexibly be assigned and released, even automated to scale with demand
Cloud categories and other
These five traits consist of three service models:
Cloud Software as a Service (SaaS)
Cloud Platform as a Service (Paas)
Cloud Infrastructure as a Service (Iaas)
4 clouds arrangements used by enterprises, organizations and individuals include:
Private Cloud
Community Cloud
Public Cloud
Hybrid Cloud
Related posts
https://www.enduradata.com/data-migration-file-replication/
https://www.enduradata.com/primary-features-of-data-distribution-synchronization/
What is Cloud Computing Technology?
was last modified:
February 10th, 2020
by